Used PLASMATHERM VLR 702-PM 770I-10R #9259208 for sale
This PLASMATHERM VLR 702-PM 770I-10R has been sold.
Check our Similar Products below, use our
Search feature
to find more products available for sale or
contact us
with any questions you might have.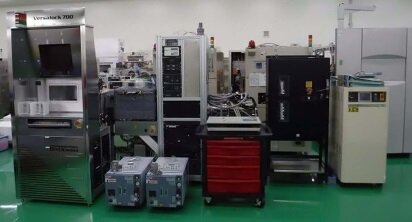 Sold
ID#: 9259208
Vintage:
1999
Equipment Details:
Dry etcher

EBARA AA10N Dry pump
Pumping speed: 1300 l/min
TAITEC UC-70P Chiller
Gases: CF4, CHF3, CI2, BCI3, O2, N2
Diameter of lower electrode, 10"
EDWARDS STP-H803C Turbo pump
2CN-H803C Turbo controller
VLR 700 VAT Gate valve
Operating system: Windows NT Workstation 4.0
Power box
Cabinet

Power supply: 200 V, 50/60 Hz, 3 Phase
1999 vintage.

[+] Read more
[-] Close