Used COHERENT Libra-5K-220 #9275808 for sale
This COHERENT Libra-5K-220 has been sold.
Check our Similar Products below, use our
Search feature
to find more products available for sale or
contact us
with any questions you might have.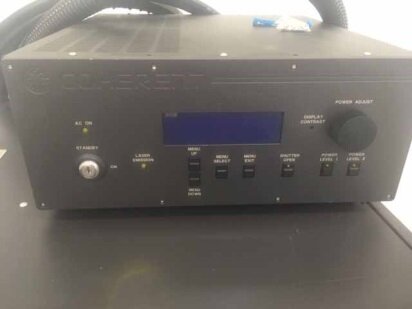 Sold
ID#: 9275808
Vintage:
2004
Equipment Details:
Master Oscillator Power Amplifier (MOPA) system
Vitesse 2W Included

Mode locked Ti:Sapphire:
Oscillator wavelength: 800 nm
500 Femtosecond Pulses at 80 Mhz
PRF (Pulse Repeat Frequency)

Pulse picker and Ti:Sapphire:
Power amplifier with pulse stretcher and pulse compressor

COHERENT Verdi Diode Pumped Solid State (DPSS):
Second harmonic: 532 nm
Used to drive power amplifier

Interlock controls and monitoring
Used for micromachining and spectroscopy experiments

2004 vintage.

[+] Read more
[-] Close