Used SHIMADZU UV-1601 #293637057 for sale
It looks like this item has already been sold. Check similar products below or contact us and our experienced team will find it for you.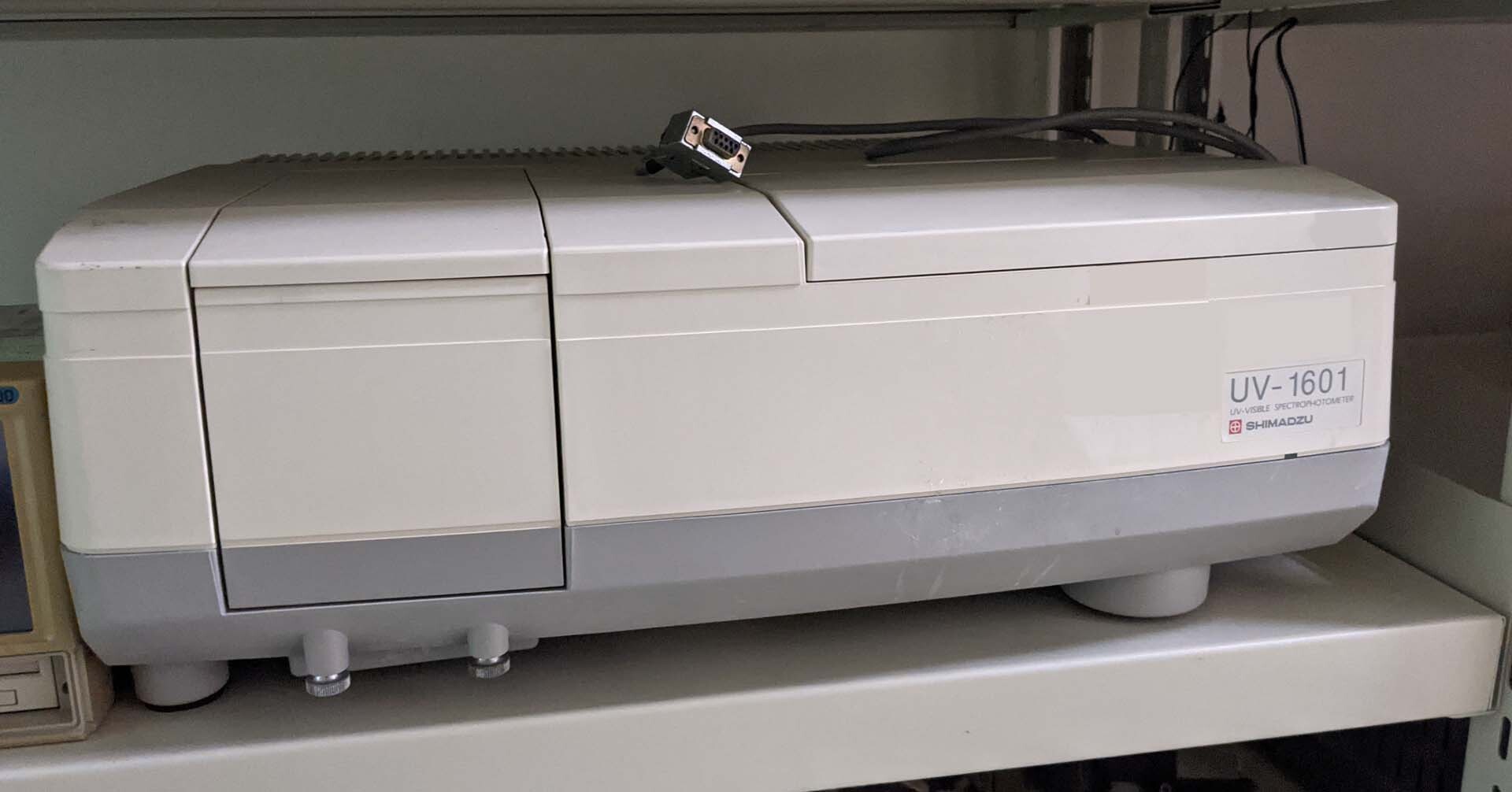 SHIMADZU UV-1601 is a double-beam scanning spectrophotometer ideal for continuous and versatile measurements. It has a wide wavelength range of 190nm to 1100nm, providing a spectrum of ultraviolet, visible, and near infrared light from a single monochromator. Its scanning speed is 0.1nm/min to 6600nm/min, and its scanning range is adjustable from 0.02nm to 2nm in 0.02nm increments. It is designed for measurements including the absorbance, transmittance, concentration, and spectral characteristics of liquids and solid samples. This spectrophotometer has a built-in double monochromator that achieves high resolution and repeatability. It provides high quality light sources for both wavelengths, producing a sapphire lamp for the UV region and a tungsten lamp for the visible and near infrared regions. It is equipped with a reliable reference optical equipment and damping system that offers excellent stability and high measurement repeatability. Additionally, the device includes a cooling and heating unit that permits the use of temperature variability in order to study certain samples. UV-1601 also includes a complete set of accessories. These include a vacuum/gas switching unit, power supply, conformal coating removal machine, concentrate sampling and dilutant supply lines, and various sample holders that can be used to process samples in a variety of ways. Additionally, the spectrophotometer includes a data processing software that allows for data processing, storage, and analysis. SHIMADZU UV-1601 can be used to study a wide range of material from biological samples to pharmaceuticals and food products to semiconductors. It is an excellent choice for studying the molecule structure, reaction kinetics, and the optical and physical properties of samples. The device is highly precise and reliable, providing accurate results and data interpretation with minimal user interventions. This makes the spectrophotometer ideal for research applications in clinical, industrial, and educational laboratories.