Used NIKON NSR 2005 i10C #9283319 for sale
This NIKON NSR 2005 i10C has been sold.
Check our Similar Products below, use our
Search feature
to find more products available for sale or
contact us
with any questions you might have.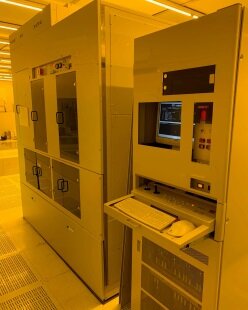 Sold
ID#: 9283319
Vintage:
2010
Wafer Size:
6"
Equipment Details:
Stepper, 6"

Main body
Controller rack
AC Unit
NA Variable system
Maximum NA: 0.57
Reticle size, 6"
(20) Reticle microscopes
Wafer chuck, 6"
Wafer chuck type: Ring
(6) Pre-alignment 2: Flat
(6) Pre-alignment 2 hammers
Wafer loader: Type 1
Chip leveling
Wafer carrier table: Left / Right
Alignment sensor: LSA
No in-line
No on-line
No in-line interface
No wafer alignment assist microscope
No wafer edge exposure
No signal tower
No power meter / Test reticles
No reticle cases
No remote controller

2010 vintage.