Used ADVANCED ENERGY Pinnacle Plus #9180772 for sale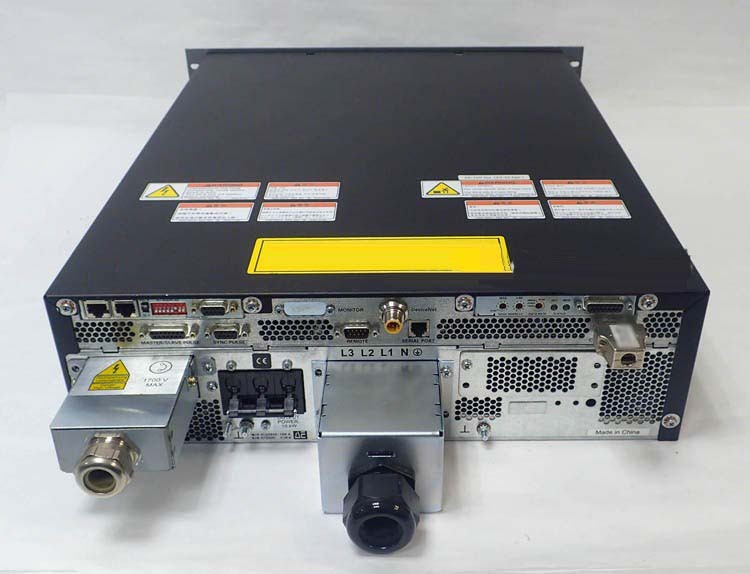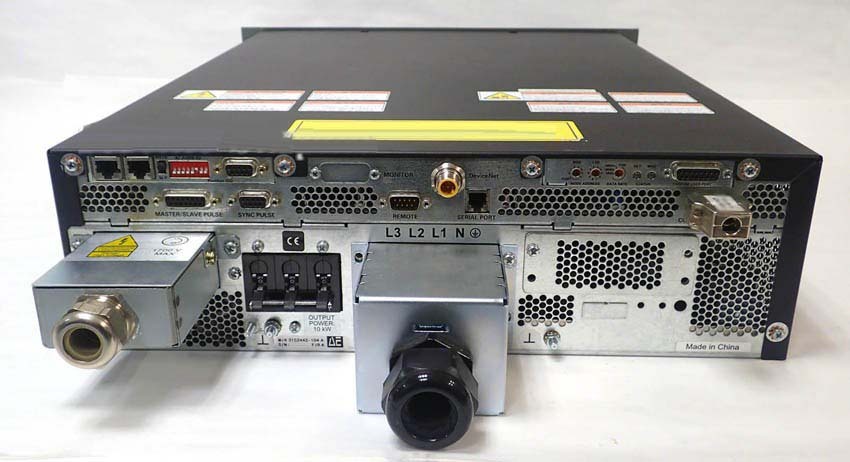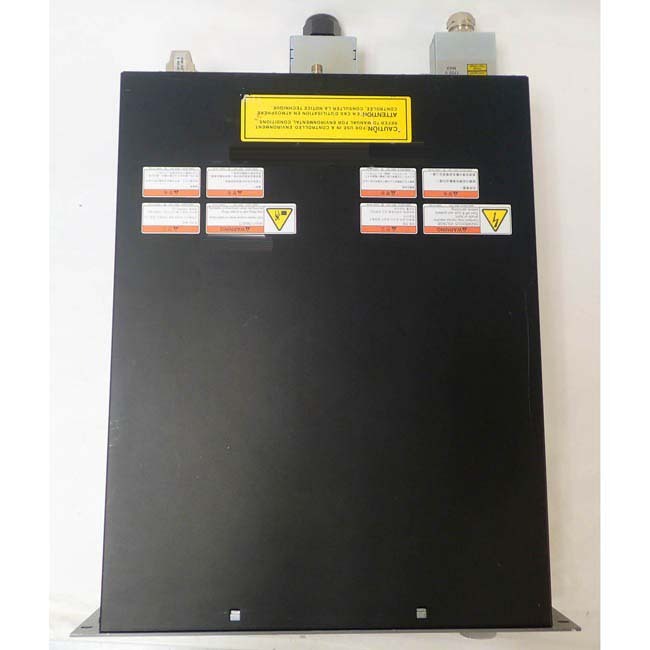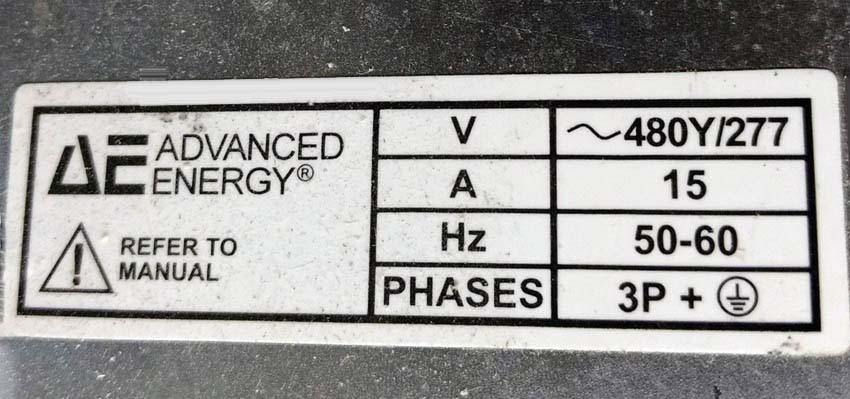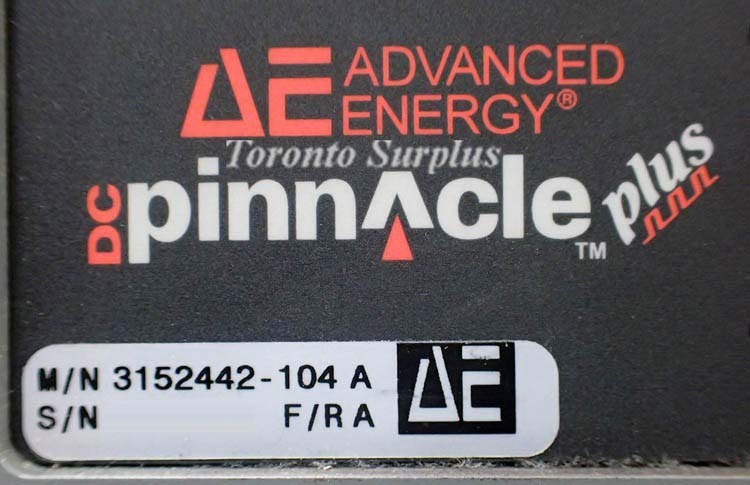 DC Power supply Superior film unifomity & quanlity Superior arc control Dual-output for multi- chamber production Higher throughput Convenient monitoring and control Low substrate heating (1) Compact package Voltage range: Single- tap wide impedance range Variable duty cycle: 45% Ignition capability: 1500 VDC Max 1350 VDC Typical Frequency range: 5 - 350 kHz Input: 480Y/277 VAC 15A 50/60 Hz 3 Phase + ground / Neutral Output: 10 kW 325-650 VDC 30.8 Amps Maximum current: 15.4A @ 650V OR 30.8A @ 325V.
ADVANCED ENERGY Pinnacle Plus is a power supply platform designed to provide reliable, cost-effective, and efficient energy solutions for industrial automation applications. ADVANCED ENERGY has developed a comprehensive line of voltage and current conversion systems for a variety of applications, from high-performance chromatograph and injection systems to robot welding and data systems. Utilizing a rack and stack modular enclosure, Pinnacle Plus offers users highly advanced and accurate control over voltage, current, and frequency of their equipment. All controllers are regulated, providing a reliable power supply that can sustain loads under varying conditions. ADVANCED ENERGY Pinnacle Plus is designed with the user in mind, featuring patented software logic with a touch screen interface and user-friendly menus. Intuitive screens make it easy to monitor and modify the process using either touch sensitive buttons and knobs, or the easily navigable menus. Advanced design features on-board data logging for monitoring and analysis, ensuring optimal performance and efficiency. In addition, Pinnacle Plus monitors and alarm features provide indications for any changes in the equipment that may require corrective action. ADVANCED ENERGY Pinnacle Plus is designed and built to meet the highest standards of quality and durability. Robust components, plus an advanced cooling system, help Pinnacle Plus achieve high levels of performance and reliability. The units feature an overload protection unit that monitors and shuts down power as needed to prevent potential damage, while providing accurate and reliable power levels at all times. ADVANCED ENERGY Pinnacle Plus offers users a powerful and reliable power supply solution. It is an ideal machine for industrial automation and process control, allowing users to precisely control the power supply under varying conditions. The intuitive user interface and data logging features provide users with detailed monitoring of their systems, providing the assurance that their equipment is always running efficiently. Advanced design features and reliable construction, plus dependable features such as overload protection, all work together to create a versatile and dependable power supply solution.