Used PHILIPS / FEI Nova NanoLab 600 #9261304 for sale
This PHILIPS / FEI Nova NanoLab 600 has been sold.
Check our Similar Products below, use our
Search feature
to find more products available for sale or
contact us
with any questions you might have.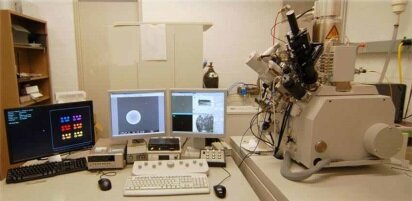 Sold
ID#: 9261304
Vintage:
2004
Equipment Details:
Dual beam FIB FEG-SEM system

TEM Sample prep
Nano characterization
Stencil mask fabrication

Magnum ion column: 5-7 nm Resolution, 5-30 kV
Detector: TLD-SE, TLD-BSE, CDEM, IR-CCD
GIS: PT, TEOS
OMNIPROBE (Analog system)

Includes:
Auto slice and view
Auto TEM
Auto FIB
NPGS Lithography

2004 vintage.

[+] Read more
[-] Close