Used CENSOR ANS 500 #138039 for sale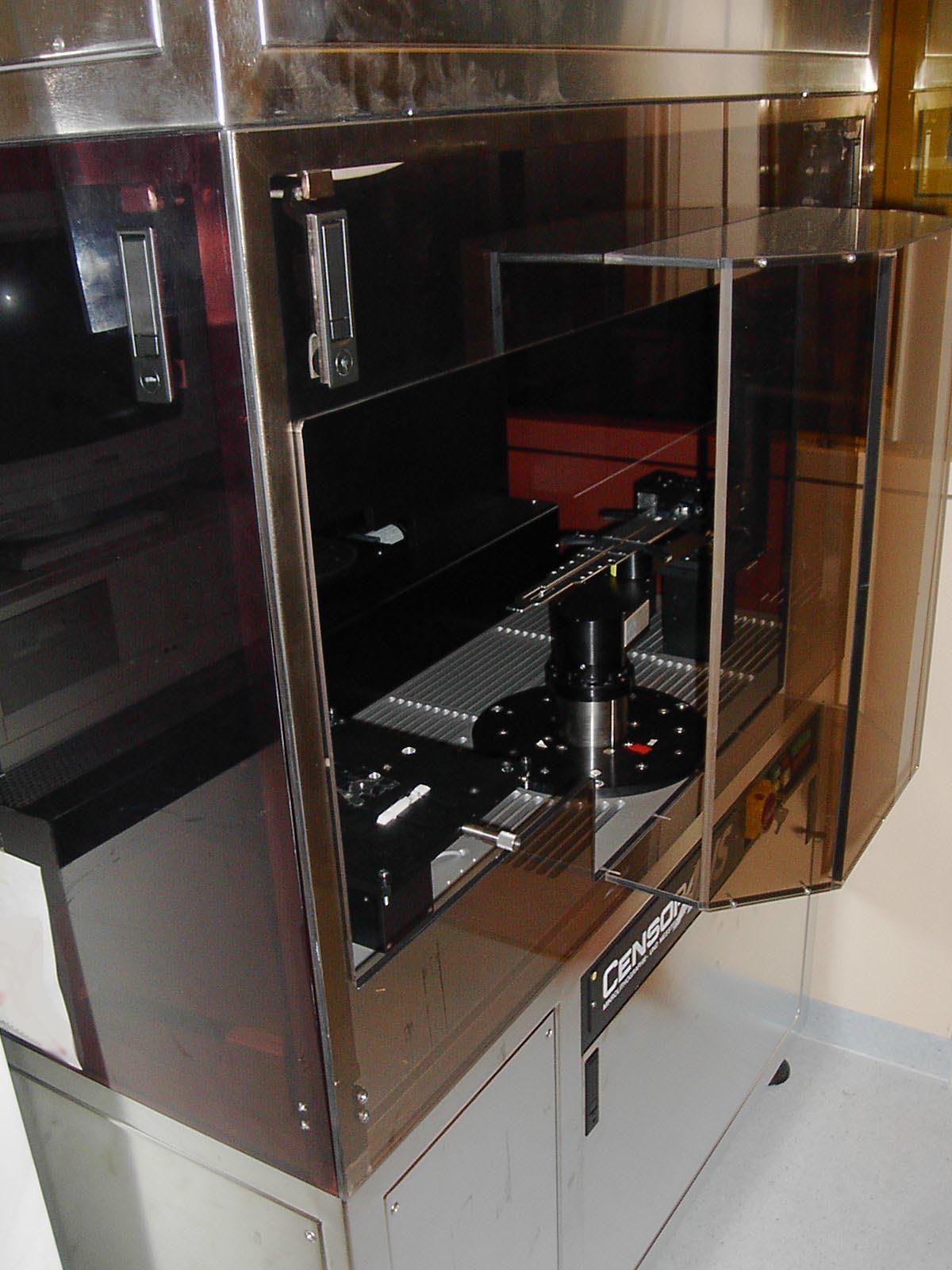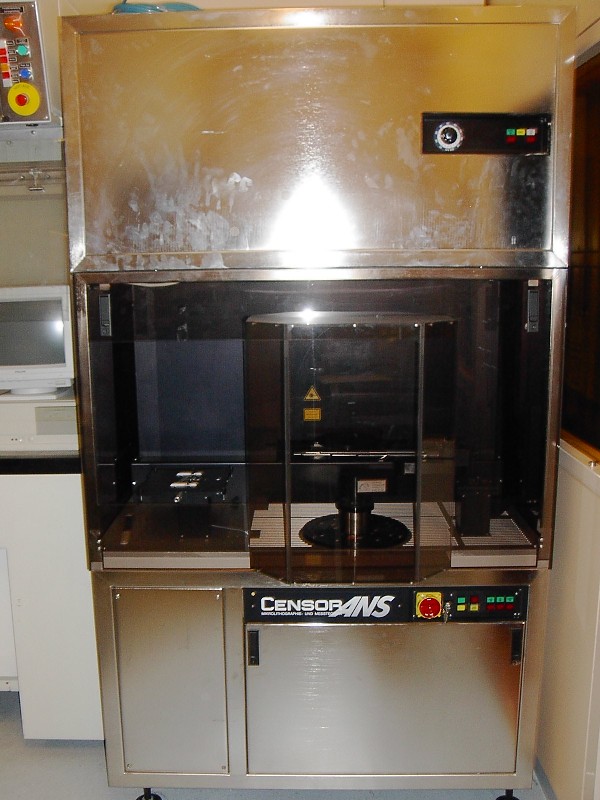 Surface inspection system GENMARK Gencobot robot system Defect laser system.
CENSOR ANS 500 (also known as "wafer testing and metrology equipment") is a specialized automated system used for testing and metrology of semiconductor wafers. The unit has a robust, highly integrated platform which allows it to quickly and accurately perform all needed tests and measurements. The capability of the machine to ensure the highest quality standards allows it to meet the expectations of the most demanding semiconductor customers. ANS 500 tool integrates multiple, intricate functions. At the core of the asset is a wafer pusher, featuring fast rapid handling of wafers from the entrance feeder to the testing station, and vice versa. Alongside this all-important subsystem are sub-systems, including an automated wafer mapping and profiling tool, laser dicing and scratcher tools, and fault isolation software. Additionally, the model has wafer orientation capabilities and a high speed imaging camera for performing detailed analysis. All of these features simplify the testing process, making it more reliable and more efficient. To ensure accuracy and repeatability, CENSOR ANS 500 equipment also includes advanced metrology solutions. This includes automatic defect inspection, as well as a defect-free visual inspection method, which can detect even the smallest of wafer defects or abnormalities. The system also includes a highly advanced metrology software unit that can be used to perform defect-free analysis of the wafer. ANS 500 provides the world's highest levels of quality assurance, with a level of accuracy that is unmatched in the industry today. The machine is used extensively in applications such as IC manufacturing, medical device assembly and inspection, solar cell production and packaging, and microelectronics research and development. As a result, it is the preferred choice for a wide variety of customers who demand the best product performance. CENSOR ANS 500 tool is built for extreme reliability, meaning it experiences minimal downtime and can be used in harsh environments with no loss of accuracy. The asset also supports user recovery and replication of model components (stored parameters, measurements, and metrology data). The equipment has been used by some of the world's leading semiconductor manufacturers, proving its effectiveness. In conclusion, ANS 500 system is an advanced, integrated platform specifically designed to provide the highest standards of reliability and accuracy for semiconductor wafer testing and metrology. The unit features the latest technologies for rapid testing, defect analysis, and metrology, allowing for more efficient processing and reduced risk of errors. The machine is rugged and highly repeatable, ensuring consistent and accurate test results every time. As such, CENSOR ANS 500 remains the choice of the most demanding semiconductor customers.