used Wafer Testing And Metrology for sale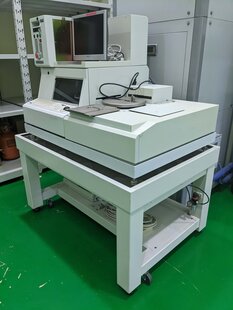 CAE has broad access to semiconductor related equipment direct from fabs, often unavailable through other sources. CAE finds the best deals on used wafer testing and metrology. CAE has 2154 wafer testing and metrology currently available for sale from a number of respected OEMs, including
KLA / TENCOR
,
KLA / TENCOR / PROMETRIX
,
RUDOLPH
and many others. You can choose from a selection of manufacturers and models, such as
ACCRETECH / TOKYO SEIMITSU Surfcom 590A-64
,
ACCRETECH / TSK E-MF1000-100
or
ADE / KLA / TENCOR 780 MRT
. We're accountable for every transaction — CAE will seek to collect as much information as you require to ensure that you receive the equipment in the condition that you are expecting. Send us your request to buy a used wafer testing and metrology and we will contact you with matches available for sale.
Manufacturers of Wafer Testing And Metrology equipment:
997 RESULTS FOUND FOR: used