Used HDI IPS-6000 / SRA-FA #128060 for sale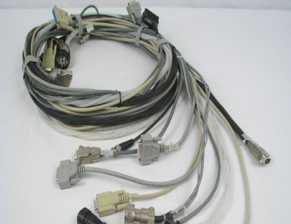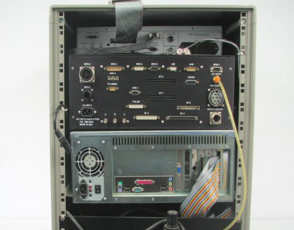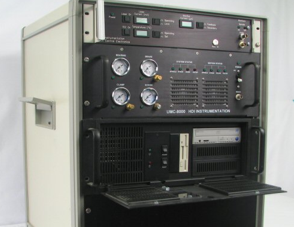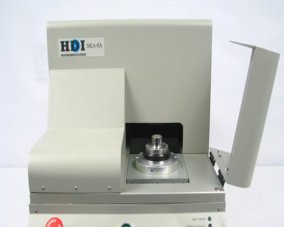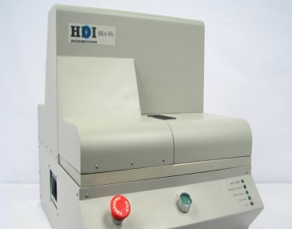 Surface reflectance analyzer Multi-channel Full surface scans in less than 10 seconds Patented temperature stabilized laser technology Simultaneous S, P, Phase Scattered light acquisition Sub-angstrom sensitivity to overcoat and lubricant variations Magnetic Imaging 0.1 Micron x 0.003 degree precision 3.2 Micron resolution Air bearing spindle with integrated vacuum clamp for fast load / unload of disks Includes: 65mm and 95mm collets for disks Missing part: Knob on back of analyzer.
HDI IPS-6000 / SRA-FA is a high-precision automated wafer testing and metrology equipment designed to inspect semiconductor wafers and integrated circuits (ICs) for imperfections and structural defects. The system includes both electrical test and optical inspection capability, enabling fast and reliable measurements of wafer thickness, flatness, pattern linearity, and other important characteristics. The IPS-6000 features a modular, multi-axis design with integrated motion sensors and a compact, lightweight design for ease of installation and maintenance. The unit includes an advanced motion control machine to accurately control the scan speed, range of motion, and positioning of the stage during measurement operations. The tool can also be configured to measure multiple wafers in a continuous sequence, allowing for increased accuracy and throughput. The asset utilizes a camera model with advanced optics and a high-performance imaging equipment to scan the entire wafer for defects and imperfections. The system is designed for use in a variety of environments, from cleanroom installations to high-humidity environments. It is also easy to reconfigure for custom measurements, including precisely measuring the definition of patterns and microstructures. In addition to the optical inspection unit, the IPS-6000 also contains an electrical test machine with both analog and digital interface capabilities. This allows for electrical testing of thin film transistors (TFTs) and other active-matrix elements, as well as standard wafer-level electrical performance measurements. Finally, IPS-6000 / SRA-FA also includes FA data analysis software for comprehensive evaluation of the wafers and integrated circuits. This software includes a variety of analysis functions, including real-time defect detection, defect evaluation, tracking, and process monitoring. The software can be customized for special testing and metrics for specific customers, making it an indispensable component for quality assurance.