Used JMAR Mirage S2610-01 #128071 for sale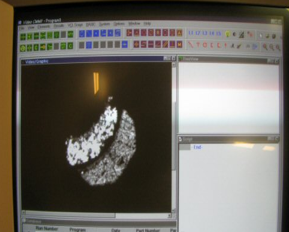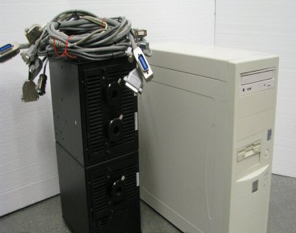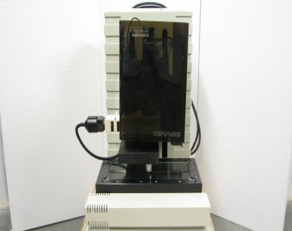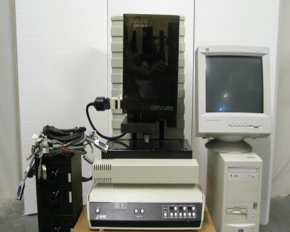 Automatic wafer circuit inspection measurement system, 3-axis Objectives: 10x and 50x DATACON Pentium 2 Tower computer 14" VIEWSONIC 15GS monitor Fiber optic light power supply VideoCMM II Software versions 2.01 on CD Screw-in pegs for lifting unit Passive Vibration Isolation Illumination Sources: 3 Channel digital light control Transmitted, incident and oblique lighting Resolution: 1, .5. or .1µ Repeatability: <1µ Accuracy: 3µ Field-of-view Resolution and Accuracy (using 100x objective): Resolution: .05µ Accuracy: .02µ or better.
JMAR Mirage S2610-01 is a powerful wafer testing and metrology equipment designed to meet the needs of chip manufacturers in the modern semiconductor fabrication process. The system is used to collect data on device features and their performance on wafers, enabling chip makers to accurately evaluate the quality of their finished products. The unit is equipped with a variety of features to provide accurate and reliable data. The advanced image analysis tools provide precise measurements of microscopic features, from 0.3um to 50um. The machine includes an optional vision tool which can be used to measure more precise features with accuracy in the sub-micron range. The asset also provides high-speed scanning capabilities, with rates of up to 2,500 scans per second, helping to speed up the testing process. In addition to its data collection and analysis capabilities, Mirage S2610-01 is also equipped with a variety of quality assurance systems. The included wafer mapping model allows for rapid and consistent mapping of samples, and the automated defect detection equipment helps to ensure quality results. The system can also be used to track sample populations in real-time with its Traceability Management Unit. The S2610-01 also features advanced communication and control features which help to reduce unnecessary waste. The machine is capable of exchanging data wirelessly with other chip fabrication equipment, and the included Job Scheduling software helps to provide smooth and efficient operation. The tool can also be interfaced with a variety of industry standard network systems and applications. JMAR Mirage is designed for use in chip fabrication facilities worldwide, providing a dependable asset for reliable testing and metrology results. The model is able to operate in a variety of clean room environments, and is safe to use with all types of materials and gases. With its combination of powerful features, quality assurance systems, and advanced support systems, JMAR Mirage S2610-01 is a powerful tool for ensuring the quality of semiconductor wafers.