Used JMAR Mirage #140281 for sale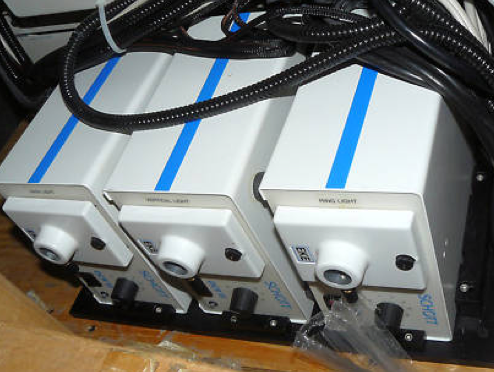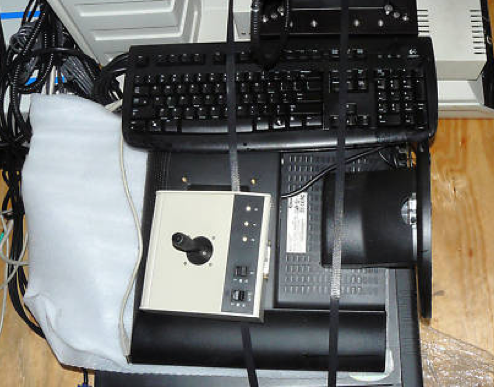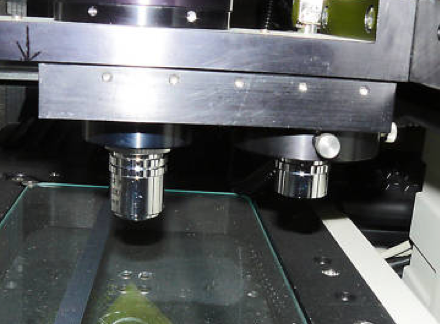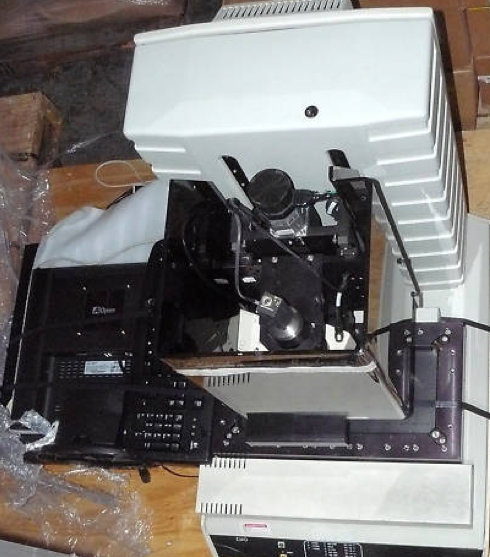 Precision laser measurement system Turbo PMAC control Camera Objectives Control computer with software installed Keyboard, monitor, joystick control (3) SCHOTT DCR III light sources with fiber optic lights.
JMAR Mirage is a wafer testing and metrology equipment that helps in improving the production of semiconductors. The system is composed of various components that work together to facilitate efficient testing and metrology of semiconductors. The unit includes advanced optics, such as a Telecentric imaging optics, for sample imaging along with full spectral coverage from deep UV to near IR. A high resolution 3 axis stage is used for the precise alignment and scanning of the samples. The sample is illuminated using visible and infrared light and the reflected signal is captured using a CCD imaging detector. The CCD detector also provides thermal imaging capabilities that allow for more accurate metrology measurements. In terms of metrology, Mirage is equipped with an advanced 3D scanner that integrates optical and mechanical technology to capture fast and accurate measurements of both semiconductor topography and microscopic features. The advanced scanner accurately captures feature shape and dynamics, including feature height, planarity, and feature size. The machine also features a Nano IntutionTM software to accurately detect and measure sub-surface defects and impurities. JMAR Mirage also features a host of measurement capabilities, including overlay and alignment, CD and SEM Defect Measurement, film thickness and stress assessment, feature uniformity, warpage, and litho reticles. The tool also features a host of analysis capabilities such as interactive pattern recognition, automatic defect classification, and lifetime management. Overall, Mirage is an efficient wafer testing and metrology asset that can help semiconductor manufacturers increase their production yields and improve quality. The model provides high optical resolution, fast acquisition speeds, and a versatile set of measurements and analysis tools.