Used MICRO-TEC Z-CHECK 500 #9010808 for sale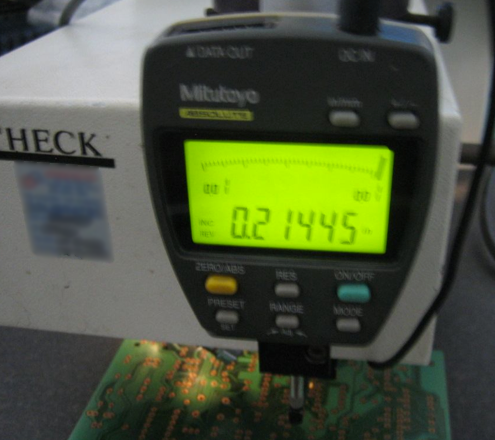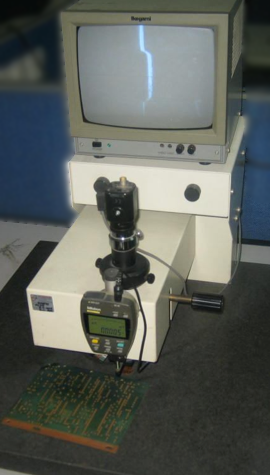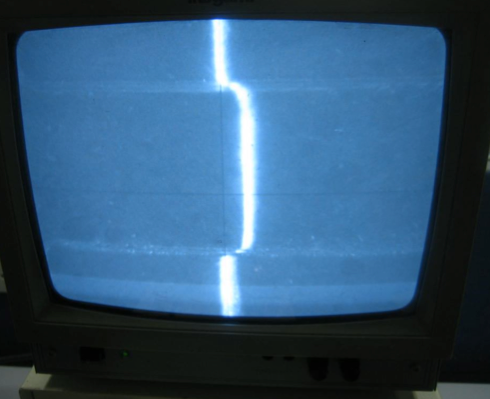 Non-contact thickness measuring system Measuring range: 10mm On screen images Features: (3) micron typical accuracy in Z axis measurement White light source Granite base Monochrome monitor Specifications: Magnification: x50. Options available Digital readout: 0.001mm (0,0001inch) Projector lamp: 6V. 1.2 Amp. Tungsten Surface illuminator: 6V. 1.2 Amp. Tungsten Max sample height: 10mm (0,4 inch) Throat depth: 240mm (9.5 inch) Granite base size: 500mm x 500mm (20 x 20 inch) CTV: 1/3" CCD Camera: 9" monochrome monitor Power: 240V AC 50/60Hz. - 110V AC 50/60Hz. (optional).
MICRO-TEC Z-CHECK 500 is a state-of-the-art wafer testing and metrology equipment designed for the very latest in wafer manipulation and measurement techniques. The system utilizes patented technologies that are both compact and lightweight, making it accessible to a wide range of users. Its robust design provides excellent accuracy and reliability, delivering precise results with every test. Z-CHECK 500 wafer testing and metrology unit is a modular machine that is capable of testing 12 inch or 5 inch wafers, with a maximum thickness of 7mm. The tool can measure a variety of properties, including film thickness and cell density, as well as more complex properties such as non-uniformity, topography and overlay. The precision use of optics gives the asset the ability to measure wafers from the backside without the need for a substrate holder. The model comes with a variety of features, such as the Probe Station, which holds the test wafer in place and provides motion control, a Wafer Handler unit to release the wafer, and the Display unit for data visualization. MICRO-TEC Z-CHECK 500 also includes an Advanced Wafer Metrology Kit, which is a powerful yet user-friendly tool that comes with a variety of mapping and measurement applications. This kit allows users to define a wide range of parameters and conditions, giving Z-CHECK 500 the capability to measure a variety of micro-structured surface features. The equipment also provides users with a user-friendly graphical user interface (GUI). The GUI offers a variety of convenient tools, including an intuitive drop down menu, allowing users to quickly locate the tool they need. This feature also enables users to view saved data, as well as diagnostics, procedures, and test results. MICRO-TEC Z-CHECK 500 wafer testing and metrology system is a must-have device for those looking to take their wafer analysis to the next level. Built with advanced features, the unit offers precise and reliable results for even the most complex measurements.