Used WYKO / VEECO NT 2000 #88213 for sale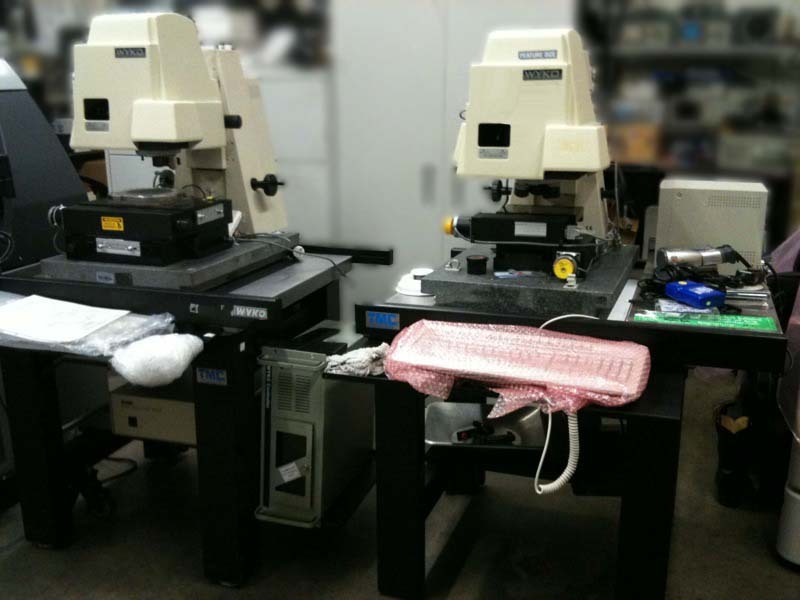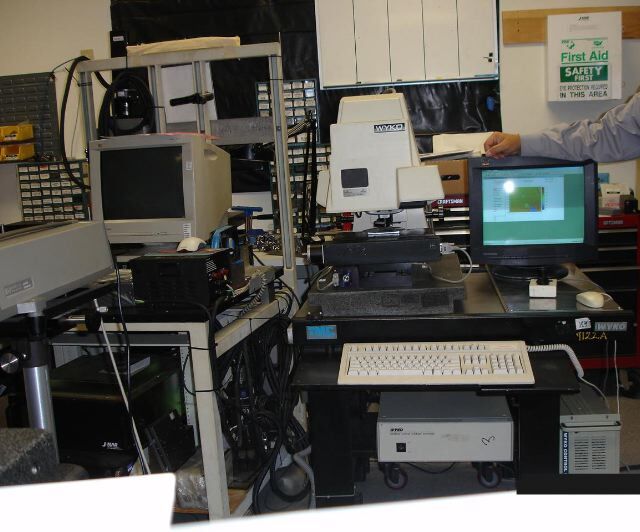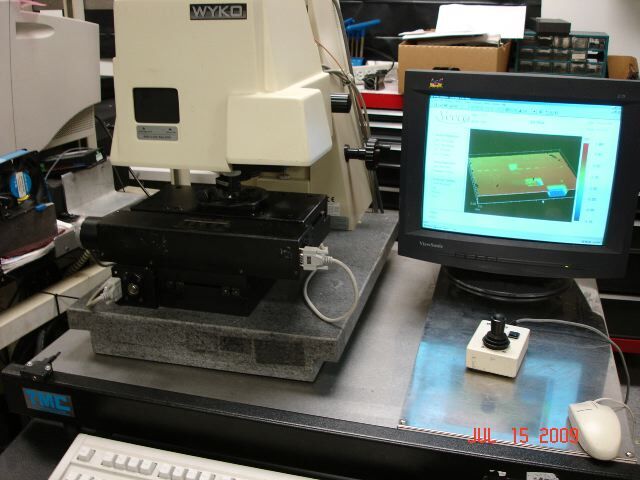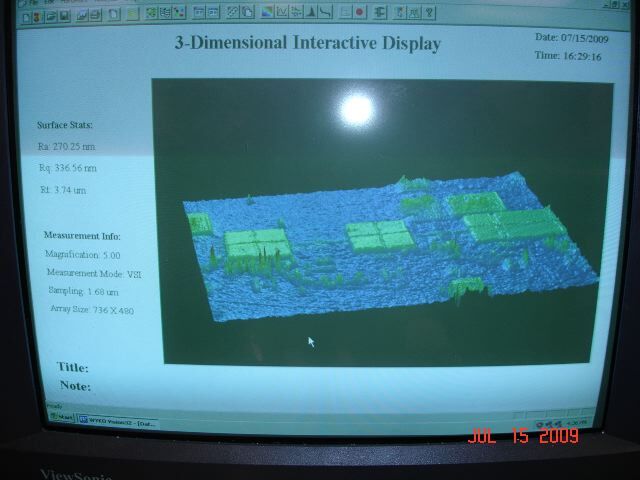 Optical profiler Optical Phase-Shifting and Vertical Scanning Interferometry (VSI and PSI mode), Auto Focus 6"x6" X, Y Stage Motorized Tip/Tilt stage Motorized Filter Objectives: Mirau 5.0X interf objective lens (Optional 50.0X) FOV: 1X, .75X, A (Optional .4X or .5X) Auto Sensing 4-position Motorized Turret, Field of View variable up to 8mm Stage: X/Y 6"x6", 6° Tip/Tilt, fully motorized for automated surface measurements Auto Focus module included (Optional from Veeco) Light Source: Tungsten halogen Lamp, automated filter selection Video Display: 9 in. (230mm) Black and White monitor Computer System: PC with Pentium Pro. Processor. SVGA monitor (LCD included) Software: Wyko Vision-32 under Windows XP-Pro Vertical: 0.1nm to 150 um, measure range to 2mm (.0.08 in.); Vertical Res. < 1 A Ra. Scan speed up to 7.2um/sec Applications: Functional surfaces, Alum. & Steel, Ceramics, Plastics, Films, Foil, Flip-Chip, Semiconductor, Optics, Coatings, Fiber, Flexo, Silicon Sensors, Biomedical, Photo resist. Active TMC isolation table is available at additional cost Unit has been calibrated.
WYKO / VEECO NT 2000 is a wafer testing and metrology equipment designed to accurately measure the electrical characteristics of semiconductor materials. By providing precise control and measurement of electrical parameters, WYKO NT 2000 can help optimize the manufacturing process and improve wafer yields. VEECO NT 2000 features a multi-axis motion table with precise fine motion control and a high-resolution, high-speed vision system. It also has high-precision mechanical and electrical motors to provide accurate control of the wafer's position and movement, as well as its electrical properties. The unit is also equipped with high-accuracy optical sensors, which measure wafer properties with an accuracy of 0.1 micron. NT 2000 is capable of both automated and manual operation, allowing for precise control of the operating parameters. The machine is equipped with powerful data acquisition and analysis tools, including a wide range of optical and electrical measurement techniques. The tool is especially well suited for precision metrology, as it can perform a wide variety of test procedures, from visual inspection to advanced electrical measurements. These include surface mapping, sheet resistance measurement, current-voltage (I-V) characterization, and analysis of dielectric properties. Through the use of advanced algorithms and statistical methods, WYKO / VEECO NT 2000 can accurately detect small defects and size variations that can cause wafer failure. WYKO NT 2000 is capable of testing wafers at temperatures of up to 400°C and can be used with a range of types of wafers, including Gallium arsenide (GaAs), Indium phosphide (InP), and Silicon (Si). Its wide range of automated settings makes it ideal for rapid, high-precision metrology in the manufacturing process. The advanced design of VEECO NT 2000 enables it to perform a variety of complex measurements. Additionally, its intuitive user interface and advanced data storage capabilities make it easy to operate and maintain. NT 2000 provides repeatable and reliable performance, allowing it to be used on a wide range of materials and processes. It is a powerful and versatile tool that is essential for semiconductor manufacturers and device makers.